Experience, Knowledge, and Reliability
Our team will deliver your shipment safely and on time anywhere in North America
We Ship Anywhere in North America
We are able to arrange pick-up and delivery anywhere in North America, Coast to Coast acrosss Canada and the United States from Alaska right down to the Mexican border
All Types of Heavy Equipment
Over dimension (OD), full loads (FTL), and less than full loads (LTL). We also collaborate with you to plan and carry out large multi-truck projects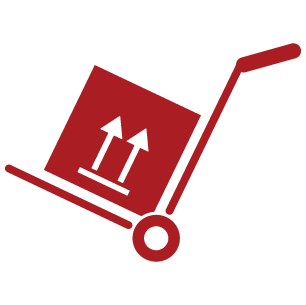 All Types of Freight
Significant expertise in providing you the highest quality transportation achieving cost effective movement of freight with paramount communication
24 Hour Support & Tracking
All our freight is tracked with well trained professional drivers to ensure that you load is always delivered on time, and we're here with you every step of the way if you have questions or concerns.
What Our Clients Are Saying
We have been working with Son Creek for several years and we have received nothing but exceptional service the company. Son Creek has met many of our extreme demands in a very prompt and professional manner and has made it happen for us on all level of service. I would recommend Son Creek as a very dependable if not superb freight carrier representative for any type of freight movements that any company would require. Thank you

I would be very happy to recommend Son Creek International Transport for any of your transport needs. We have been using Son Creek for more than 6 years, and have had nothing but success with them. They provide prompt, professional service in any of their endeavors. We had them transport our equipment from northern B.C. down to our offices in Mexico, and then back to B.C. as well. Son Creek played a crucial role in making the transitions as efficient as possible. Though there were many unexpected inconveniences arise, Son Creek and their team handled them flawlessly with great communication to me, brokers and the drivers!

I received a cold call from Son Creek International Transport. They were knowledgeable, polite and most importantly brief and to the point. They also thanked me for my time and followed up by emailing us their company information. Within an hour I was told that we had a shipment that needed to have been sent "yesterday" and it needed to have arrived "yesterday". I called UPS, FedEx and DHL and all of them could only do a 3 day shipment and even then could not give me a guarantee, company policy. Son Creek was the only shipping company that could give me a guaranteed 1 day delivery and assured me that my shipment would arrive on time. That was back in May 17, 2010. In the 6 years we have been working together, Son Creek has never, yes, never let us down. Their work ethic goes beyond 9-5 and they take great pride in their work and relationships with customers. Thank you Son Creek and team for your hard work.

Whether it is a couple of hundred pounds small machine to my bigger 60,000 lbs over height and over width machines, Son Creek gets the job done. Son Creek's attention to detail, communication and overall concern is very impressive. They offer competitive rates and speedy quotes to assist my decision making in a timely manner. The overall professionalism, attitude and friendliness of Son Creek Team in one word – "AWESOME" I would highly recommend them and you can see first hand why I gladly use them so frequently. Thank you guys for doing a great job!!! Sincerely,

Son Creek has always done an excellent job of returning calls and emails promptly for quotes and for truck availability. If an issue appears for any reason, you have always been upfront and a pleasure to deal with. I personally have never had one of "those" phone calls with you. Anything can be discussed properly and the end result meets with both of our approvals. We don't call anyone but Son Creek for our freight requirements. Thank you

Son Creek is wonderful to work with. They have our heavy equipment shipments down to a seamless process. I trust Son Creek to work directly with our equipment manufacturers in scheduling pickups which is so much easier for me and my workload. They provide status updates, without being asked so there are no surprises. As an equipment manager for 5 locations, Son Creek makes the logistics an easy process, one that is truly appreciated. Kudos to Son Creek!

Son Creek International Transport have been working with Tank Connection for all of our Canadian based project shipping requirements for several years. Time and time again, they deliver perfect loads at a great price and always with world class customer service. Son Creek has truly removed all of our freight related challenges from the equation.