Over 17 Years in Business
We built our business on 24 hour Customer Service and Competitive Shipping Rates.
Son Creek is an international transportation company that offers organizations a complete solution to their most pressing and urgent freight needs. We have the personnel, logistical support, equipment, and expertise to solve all critical shipping requirements.
Currently we ship throughout all of North America - from Alaska right down to the Mexican border and within both the United States and Canada. Our equipment includes Flat decks, Steps, Double Drop (RGNs), Vans, B-Trains, and Tow-away capabilities.
Our experienced drivers are specialized in long heavy-haul, moving over-dimensional equipment and machinery for industries such as mining, forestry and construction; with extensive experience in transporting high-value diamond drills, aircraft engines, steel buildings, rock trucks, dozers, wheel loaders, and all types of fabricated goods. To remain competitive, and thus becoming your one-stop-shop, we also offer international shipping from port to port anywhere in the world via ocean liner.
All our units are fully insured to industry standards and tracked from load origin to destination.
Whether you require FTL (full load) or LTL (less-than-full-load) service, one of our freight specialists is only a phone call away!
We treat the load as if it were our own
We take the pain away from complicated shipping
Well maintained and safety approved vehicles
Professional drivers with years of experience hauling specialty loads
GPS on all our trucks so we know can update their status at any time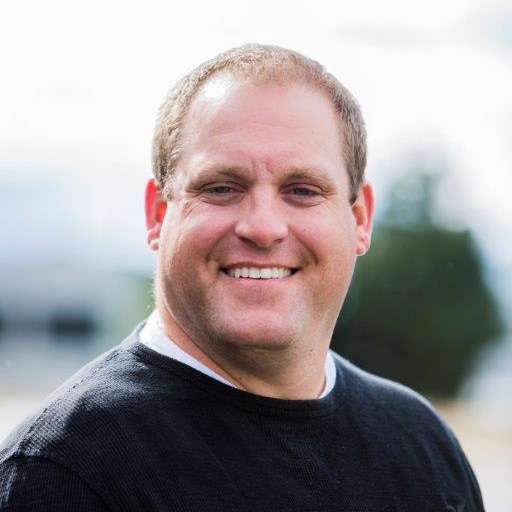 Josh Martin
President
---
Josh with his father Jason launched Son Creek International in 1999 and with those years of experience in the trucking industry he prides himself on operating an honest, reliable business where service is first and foremost. As a family business Josh understands the importance of building meaningful long lasting relationships and that has shone through with the team he has put together at Son Creek.
Chris Ponici
Vice President of Sales & Marketing
---
With a strong passion and drive to succeed, coupled with a solid business acumen built on trust and integrity, Chris is always there to meet his clients' needs. His experience in various organizations—from managing a call-centre in the bustling downtown core of Vancouver, BC to running his own business (in the construction industry) here in Kelowna—has provided Chris with the tools necessary to excel under pressure, meet strict guidelines, and act in a timely manner that requires the utmost care and attention to detail and customer satisfaction. When it comes to your sensitive freight needs, Chris will apply both his knowledge and work ethic to ensure a seamless and smooth process in booking, dispatching, and delivering your freight on time!
Kimberly Acton
Senior Account Manager
---
Kimberly made the move from Quebec and joined Son Creek in March of 2009 with extensive knowledge in customs and border crossing. She possess the necessary skills and knowledge for any move across North America. She is recognized for her organizational skills, positive outlook and cheery disposition. Kimberly continues to build a strong contact network throughout North America and being fluent in both English and French she has proven to be an asset to our company.
Diana Savage
Account Manager
---
Diana joined the Son Creek team in May 2018. She moved to British Columbia in 2016 from Ontario where she was responsible for coordination and distribution of an interlock manufacturing company. She brings with her over 20 years' experience in customer service and transportation knowledge. Diana's ability to work under pressure in a fast paced environment helps her assist the sales and accounting team to ensure our clients receive the highest level of service that Son Creek prides itself in. She is a welcomed addition to the team.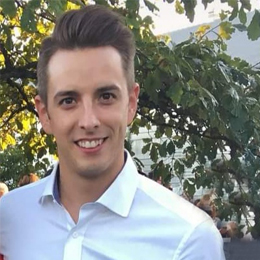 Ray Kendall
Account Manager
---
Ray made the move from Vancouver Island to join Son Creek Transport in May 2020. Originally from Ontario, he brings 7 years of field sales experience in both the Tourism and Transportation industries. His commitment to building strong professional relationships and on-going success in highly competitive sales roles makes him the ideal account manager for all your shipping needs. Ray has been able to manage the varying needs and requests of his customers with confidence and honesty, while making sure his client's expectations are continuously met.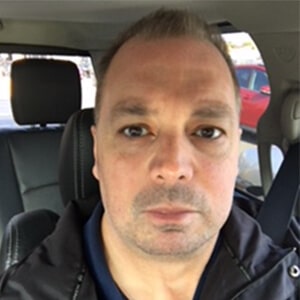 Allan Gunn
Account Manager
---
Allan brings more than 20 years in the trucking industry to Son Creek. From hauling flat deck freight throughout Alberta to P & D freight in the Okanagan valley. Being dedicated to all things trucks and transportation, Allan loves to learn and is always improving to meet the changing needs of today's industries. Lifelong learning! A passionate customer advocate, committed to providing excellence in service delivery.
Taylor Rowe
Account Manager
---
Transitioning from a successful stint in the banking sector to the dynamic world of trucking, Taylor brings a fresh perspective to the heavy haul industry. With a keen business acumen, having started and successfully sold a venture in the past, Taylor's entrepreneurial spirit shines through in every project. Taylor is not only a valued member of the Son Creek team but also the driving force behind
ship-canada.ca
, further extending the company's commitment to seamless freight services between Canada and the U.S. Outside of work, Taylor's passions are as diverse as they are interesting. An avid world traveler, having explored 13 countries and counting, Taylor finds inspiration from different cultures, landscapes, and experiences. When not mapping out the next adventure, Taylor can be found playing the guitar or hanging out with friends.
What Our Clients Are Saying
We have been working with Son Creek for several years and we have received nothing but exceptional service the company. Son Creek has met many of our extreme demands in a very prompt and professional manner and has made it happen for us on all level of service. I would recommend Son Creek as a very dependable if not superb freight carrier representative for any type of freight movements that any company would require. Thank you

I would be very happy to recommend Son Creek International Transport for any of your transport needs. We have been using Son Creek for more than 6 years, and have had nothing but success with them. They provide prompt, professional service in any of their endeavors. We had them transport our equipment from northern B.C. down to our offices in Mexico, and then back to B.C. as well. Son Creek played a crucial role in making the transitions as efficient as possible. Though there were many unexpected inconveniences arise, Son Creek and their team handled them flawlessly with great communication to me, brokers and the drivers!

I received a cold call from Son Creek International Transport. They were knowledgeable, polite and most importantly brief and to the point. They also thanked me for my time and followed up by emailing us their company information. Within an hour I was told that we had a shipment that needed to have been sent "yesterday" and it needed to have arrived "yesterday". I called UPS, FedEx and DHL and all of them could only do a 3 day shipment and even then could not give me a guarantee, company policy. Son Creek was the only shipping company that could give me a guaranteed 1 day delivery and assured me that my shipment would arrive on time. That was back in May 17, 2010. In the 6 years we have been working together, Son Creek has never, yes, never let us down. Their work ethic goes beyond 9-5 and they take great pride in their work and relationships with customers. Thank you Son Creek and team for your hard work.

Whether it is a couple of hundred pounds small machine to my bigger 60,000 lbs over height and over width machines, Son Creek gets the job done. Son Creek's attention to detail, communication and overall concern is very impressive. They offer competitive rates and speedy quotes to assist my decision making in a timely manner. The overall professionalism, attitude and friendliness of Son Creek Team in one word – "AWESOME" I would highly recommend them and you can see first hand why I gladly use them so frequently. Thank you guys for doing a great job!!! Sincerely,

Son Creek has always done an excellent job of returning calls and emails promptly for quotes and for truck availability. If an issue appears for any reason, you have always been upfront and a pleasure to deal with. I personally have never had one of "those" phone calls with you. Anything can be discussed properly and the end result meets with both of our approvals. We don't call anyone but Son Creek for our freight requirements. Thank you

Son Creek is wonderful to work with. They have our heavy equipment shipments down to a seamless process. I trust Son Creek to work directly with our equipment manufacturers in scheduling pickups which is so much easier for me and my workload. They provide status updates, without being asked so there are no surprises. As an equipment manager for 5 locations, Son Creek makes the logistics an easy process, one that is truly appreciated. Kudos to Son Creek!

Son Creek International Transport have been working with Tank Connection for all of our Canadian based project shipping requirements for several years. Time and time again, they deliver perfect loads at a great price and always with world class customer service. Son Creek has truly removed all of our freight related challenges from the equation.